W/R: 12 vehicles burnt in attack on Golden Star Mine – Gerald Osei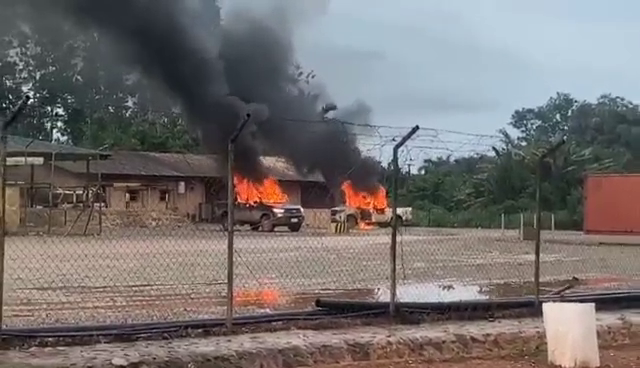 A number of the illegal miners were said to have sustained injuries in the ensuing confrontation. They, therefore, left and reorganized themselves 'to retaliate.'
The workers took to their heels, chased by the rampaging illegal miners who were seen armed with machetes and other implements in videos captured of the incident.
The illegal miners were also armed with guns, and although a number of them have been arrested, he could not immediately tell their number, he said.
He hinted at a meeting with the police to review the situation.
The illegal miners were said to have invaded a concession of Golden Star, they set fire to the vehicles and destroyed further property whose cost is said to run into millions of cedis.