Stripping Asamoah Gyan Of Black Stars Captaincy Was The Right Decision – Kwasi Appiah
Former Black Stars coach, Kwasi Appiah, says his decision to strip Asamoah Gyan of the national team captaincy prior to the 2019 African Cup of Nations (AFCON) was the best thing to do.
"I respect him a lot," Appiah said on Prime Take with Muftawu Nabila Abdulai on the Joy News Channel.
"That's the reason why I called him to let him know the decision I was going to take and make him the general captain," he explained.
Asamoah Gyan in May 2019 released a statement retiring from the national team following a conversation with the then coach Kwasi Appiah. He said if he was not going to the tournament as a captain, he would rather not be a part of the team for the continental showpiece.
But, Appiah revealed he called Gyan to make him general captain because he contributed a lot to the team and needed to be elevated to the role of a patron.
"I thought he had captained the team for eight years and I felt he had done more than enough for Ghana. I told him to join me and let us handle the team. 
"He didn't agree but if you don't do what is right, that is my belief, if you are not sincere to yourself and try to massage issues because this is my friend or this is my son, you'll never get results or you'll not be successful in what you want to do.
"For me, that tournament, that's the more reason why I took him," he stated.
When questioned if he was not considering the country's all-time leading goalscorer for the tournament?
He said, "I never decided not to take him to the AFCON, but his problem was that he was having a lot of injuries from January to May so I said if he is injured, I will not be able to take him, but if he's not injured, no matter his situation, I will take him because of what he's done for Ghana so that at the end of the day if he decides that he's going to retire, that becomes his decision."
Many had argued that the move broke the front of the players ahead of the tournament, but Appiah, though admits there was disunity in camp at certain times, insists it was the best decision to take.
"I thought, Dede [Andre Ayew] is the assistant to you [Asamoah Gyan] because Dede [Andre Ayew] has been in the team for a while, so if Gyan is not there, then automatically, it should be Dede [Andre Ayew], so I will not say because this is my friend or this is my brother, the right decision should not be taken.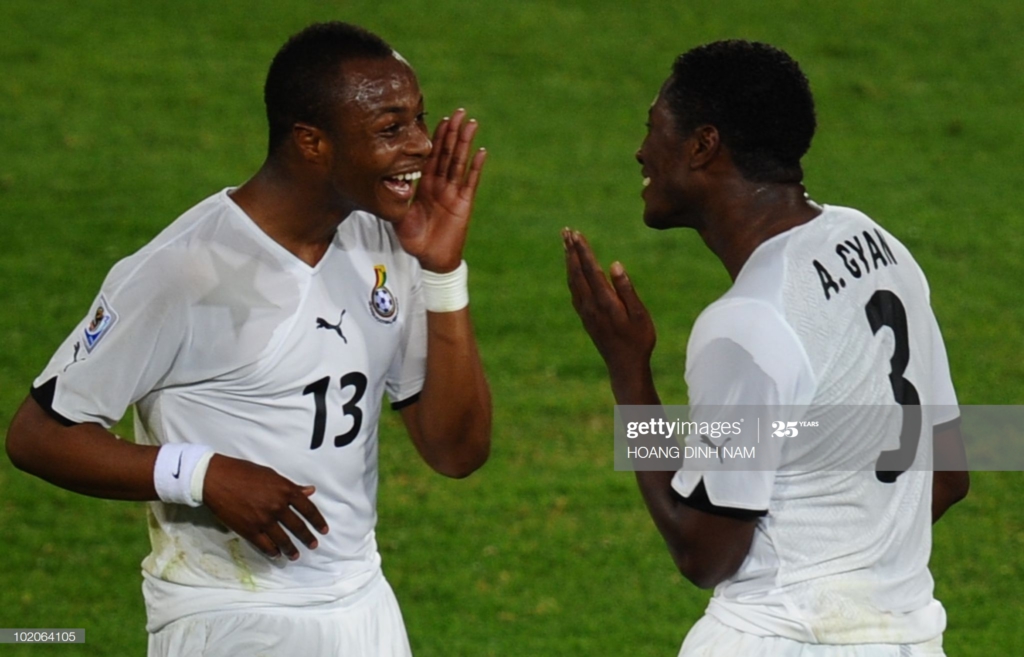 "I gave the captaincy to him [Asamoah Gyan] at a time when we were going to the Cup of Nations [AFCON 2013 in South Africa], are you trying to tell me when we were going to the World Cup, I should have given the captaincy to Sulley because he deserved to be the captain?" he quizzed.
Ghana exited the AFCON 2019 in Egypt in the round of 16 after losing to Tunisia in a penalty shootout. It was a moment that joined the long list of the country's failure to win matches from penalty kicks.
There is a belief that the West African nation has failed to approach the challenge scientifically, but Appiah insists the penalty shootout is not science.
"It is not science," he argued.
"A player can be very good but when it comes to the time for you to go for the kick, it depends on your confidence level. When your confidence level is not that high, when you get to the spot kick and the keeper shakes himself and you miss it, no matter who you are," the former Al Khartoum boss noted.
Appiah has applied for the Black Stars coaching job, seeking to lead the national team for a third time.
DISCLAIMER: The Views, Comments, Opinions, Contributions and Statements made by Readers and Contributors on this platform do not necessarily represent the views or policy of Multimedia Group Limited.
Tags:  
Liked this Article? You can share with others via various social media platforms. Got some information to share with us?
Send us your articles or advertisements enquiries via [email protected]