"I have no light or fuel to record song"
Nigerian singer, Ajaeze has taken to social media to reveal how some of the country's challenges are affecting his work and daily routine.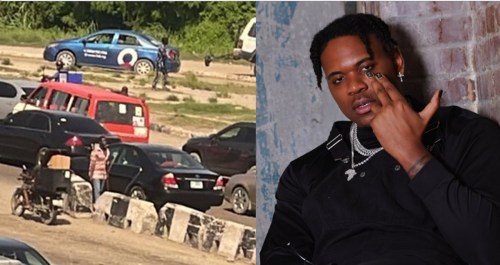 He sarcastically praised Nigeria over the fuel subsidy removal, while talking about how power outage is stopping him from recording songs.
Ajaeze, who is based in the United States, returned to Nigeria few months ago to host concerts and have meet and greet with fans.
Speaking amid the resurfacing of fuel scarcity, he lamented that he also did not have petrol in his car so that he could go to the gym.
The artiste concluded his lamentation by saying he loves Nigeria as it is home.
Ajaeze wrote; "This fuel subsidy na 10 over 10. No light to record song, no fuel to gym. Naija is home, I love it here."
Source link